Omnichannel fulfillment–fulfillment of an order through multiple possible channels–is no longer just a trend in retail, it's a necessity. Customers expect to be able to order items from anywhere and they want delivery locations to be just as flexible. This presents challenges for companies who want to deliver items quickly but may not have the technology required to support this model. For every opportunity that omnichannel fulfillment creates, it also presents a challenge.
Finding the right omnichannel supply chain solutions for your business can be difficult. However, updates such as automated warehouse systems as well as the plastic pallets that complement them can ease the transition for warehouses and retailers into the new world of omnichannel retail.
Omnichannel Supply Chain Solutions for Flexible Shipping and Delivery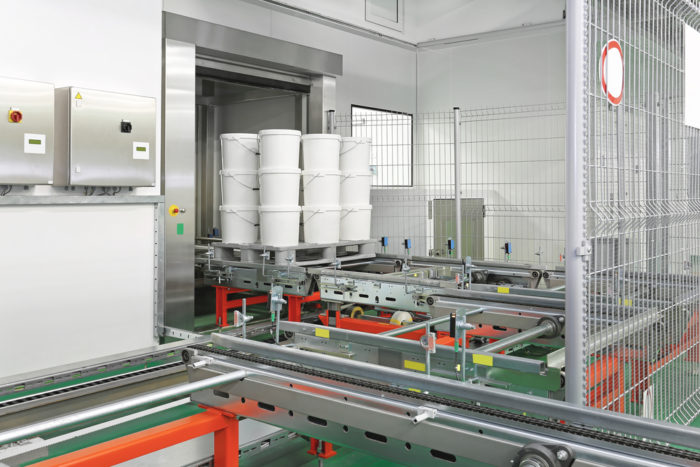 The phrase "omnichannel fulfillment" is a bit misleading, as it's really about creating a single, universal shipping center. These massive distribution centers allow employees to receive orders through multiple channels, pack the products, and ship them off to the buyer, whether that buyer's address is a home, a retailer, or another warehouse. Omnichannel solutions can be supported through the use of:
Warehouse Management Systems (WMS)
A WMS provides real-time visibility into inventory, orders, availability, due dates and more. Employees can easily access the information they need to locate items and order additional stock. This makes it much easier to manage orders arriving from multiple sources and quickly send products off to their next destination.
Automated Storage and Retrieval Systems (ASRS)
An ASRS lifts and transports pallets of products as they're needed. The use of such systems speeds retrieval and lowers labor costs. An automated system can handle more loads more quickly than human workers can, as it can run continuously with minimal intervention. This allows companies to process and ship orders faster, a crucial advantage in an omnichannel supply chain.
High-Density Warehouse Storage Systems
High-density warehouse storage provides the obvious benefit of allowing companies to fit more products into a smaller space and, as a result, to ensure there's always inventory on hand. This saves money on the cost of warehouse additions and expansions, as less space is needed to handle the same amount of product. Such systems only work in automated environments, as they are designed without the wide access lanes needed for a human-operated forklift.
Centralized Warehouse and DC Locations  
In order to ensure rapid delivery to all areas of service, manufacturers must place omnichannel fulfillment centers in areas of high order density. This lowers transportation costs and ensures products are received in a timely manner.
Omnichannel fulfillment is quickly becoming standard, but businesses don't need to jump in right away. They can start optimizing their supply chain for omnichannel operations by making step-by-step changes that increase supply chain efficiency and will support a gradual transition to omnichannel fulfillment. One way to do this is to switch to an alternative pallet material like plastic.
Supporting the Omnichannel Supply Chain with Plastic Pallets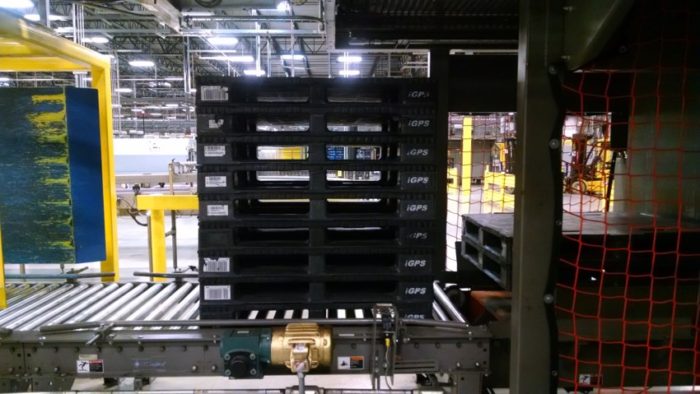 Adjusting your supply chain to support omnichannel fulfillment is a big transition, but plastic pallet pooling, or rental, can help. Switching to plastic pallets can support omnichannel supply chain solutions by increasing the efficiency of your warehouse or distribution center:
Problem
Solution
Automated Storage and Retrieval Systems; Warehouse Management Systems  

A single problem in an ASRS won't just damage a product, it can impact the entire operation. Consider a case in which a shard of a wood platform breaks off while it's being moved. That debris can get into equipment and jam it, slowing throughput. Issues with the ASRS can cause inaccuracies in your WMS as well. In a fast-moving omnichannel system, it's crucial to keep these systems running smoothly and accurately.

Due to their durability and uniform construction, plastic pallets typically don't leave behind splinters or debris, resulting in less risk of damage to automated systems. Also, the

weight of a high-quality plastic pallet

such as the

iGPS pallet

is no more than 50 pounds, which reduces wear on equipment that can lead to damage.

High Density Warehouse Storage; Centrally Located Facilities

The warehouse or distribution center floor is a commodity which should be reserved for products. Storing empty equipment in the warehouse, like wood pallets, is an inefficiency that adds up. Moreover, managing multiple high-volume warehouse or DC locations–which may well be necessary in an omnichannel supply chain–makes it more difficult to ensure there are enough pallets in good condition on hand at all times to transport products.  

Plastic pallet pooling allows manufacturers to rent their platforms rather than buy them, eliminating the need to store extra pallets for times of high demand, such as holidays or major sales events. Pooling services allow manufacturers to request more pallets during booms in demand, meaning they don't have to hold extra pallets all year long. Pooling providers also deal with the logistics of picking up pallets at their final destination and returning them to the pool, eliminating the need for businesses to worry about return logistics in an already complex omnichannel system.
Plastic pallet pooling is essential in supporting omnichannel supply chain solutions as it offers both predictability and flexibility at a reasonable cost. That predictability comes from knowing that wood debris and fluctuations in weight won't disrupt the calibration of crucial ASRS and WMS processes. Meanwhile, flexibility comes from the ability to scale pallet supply and reclaim parts of the facility usually reserved for pallet storage. Omnichannel supply chain solutions are critical for any company that wants to maintain its competitive edge; plastic pallets support the omnichannel process by providing a safe, durable, and predictable platform for moving and storing inventory.
iGPS pallet pooling supports omnichannel fulfillment by providing durable, lightweight plastic pallets optimized for use with automated equipment. To learn more about how our pallets support an omnichannel supply chain, contact us at 1-866-636-6443, email a specialist at [email protected], or visit our contact page.