ARTICLE UPDATED ON AUGUST 23, 2023
Although single-use plastic wrap is commonly used to secure pallet loads, it is not environmentally friendly. Additionally, while it may appear cost-effective initially, the expenses associated with pallet wrap can accumulate rapidly in warehouses with high volumes. Today, supply chain managers are seeking reusable and sustainable alternatives to plastic wrap — especially as consumers become more and more interested in sustainability. According to Deloitte's 2023 Gen Z and Millennial Survey, about four in five respondents say they want businesses to do more to enable consumers to make more sustainable purchasing decisions, whether it's making products more affordable, "greening" their supply chains, or using more sustainable packaging. By adopting alternatives to traditional plastic pallet wrap, companies can enhance their supply chain sustainability and reduce their Total Cost of Business (TCOB).
The Problems with Plastic Wrap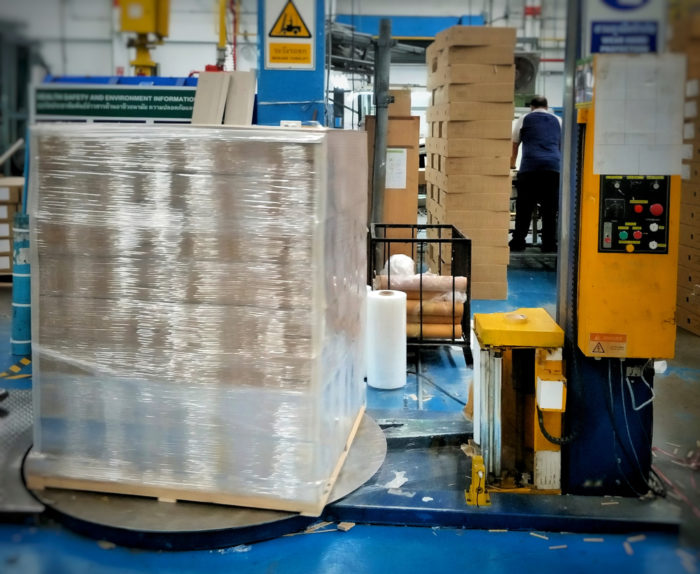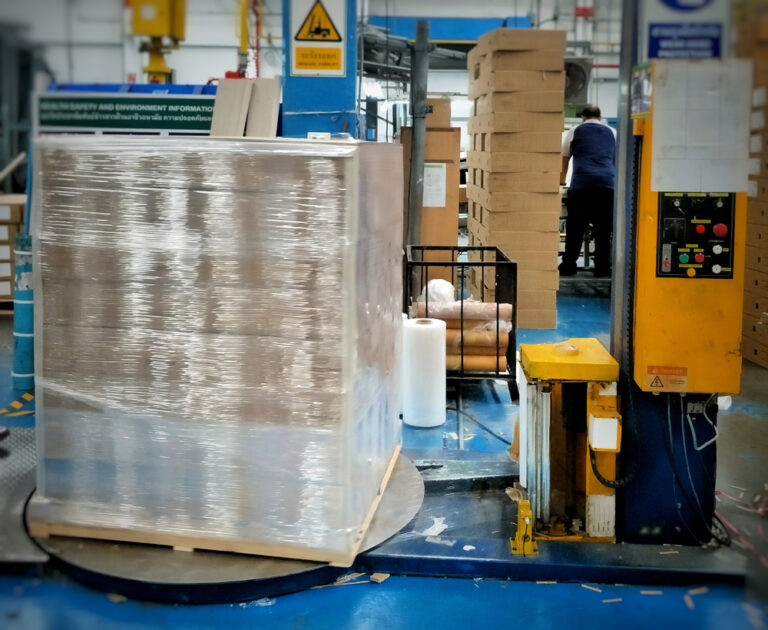 Plastic wrap is a staple in many warehouses and fulfillment centers, but there is a reason supply chains are increasingly considering other options, as it comes with disadvantages: 
Cost:

 At first glance, plastic wrap seems more cost-effective than other alternatives –until you account for quantity. Hundreds of yards of plastic will be used by any reasonably busy facility in a single day and the expense can add up quickly. 
Labor:

 Workers must take time to wrap the pallets for shipment and then unwrap them on delivery. This creates two additional steps in the transport process. In addition, time is needed to train employees on the wrapping equipment and standards, especially if specialized machines like

robotic palletizers

are used. 

Sustainability:

 Plastic wrap isn't reusable many recycling centers won't or can't handle "soft" plastics like pallet wrap. As a result, it typically winds up in a landfill. 

Incorrect wrapping:

 Improperly wrapping a pallet or wrapping it too tightly can lead to product and packaging damage, threatening the structural integrity of the load. In a worst-case situation, this can result in thousands of dollars in wasted shipments and ruined products. 
Perhaps the biggest issue with plastic wrap is that it does not support a circular business model, as it's very likely to go to waste after a single use. Companies looking to create a closed-loop supply chain should consider investing in greener, reusable alternatives that also reduce their total costs.
The Best Alternatives to Pallet Wrap
Many of the alternatives available to traditional plastic wrap are also single-use products that don't resolve many of the environmental or cost concerns associated with this material. Common options include stretch hoods, shrink hoods, and adhesives, all of which have issues with sustainability and expense. However, eco-friendly, reusable alternatives to pallet wrap are available as well. Like plastic wrap, these also have their pros and cons, and it may be necessary to use two or more methods in conjunction with each other.
Type
Pros
Cons
Strapping

Pallet straps are economical and easy to apply and remove quickly. 

Strapping typically only works with uniform loads of products, and it's possible to strap in products incorrectly, creating unsafe loads and possibly damaging products.  

Reusable pallet wraps 

These are similar to stretch hoods or wraps,

but are made out of reusable material. They can be used on almost any type of product load. 

They require additional cleaning to ensure hygienic shipments, adding steps to the process.

Pallet bands

Rubber pallet bands are easy to use and work with loads of all sizes. They're also relatively inexpensive.

While rubber pallet bands are technically recyclable, recycling small quantities of these bands at the end of their useful life is not practical; most will end up in landfills.

Shipping containers

Small shipping containers can be packed to the top and protect products thoroughly during transport when used along with sturdy pallets.

These are very expensive and are often cost-prohibitive except when transporting extremely delicate products.

They also often need to be used with another stabilizing tool, such as pallet straps.
Plastic pallets 
Plastic pallets, when used in conjunction with the above methods, offer greater reliability than traditional wood pallets due to the fact they don't have nails or splinters that can tear the wrap. They are also lightweight, hygienic, and environmentally friendly.
Replacing an entire in-house pallet fleet with plastic can be expensive and plastic pallets may be difficult to purchase in bulk. For this reason, rental from a plastic pallet pool is often a desirable option.

To completely eliminate waste from a supply chain's everyday processes, managers can start with renting plastic pallets. In conjunction with plastic pallet wrap alternatives such as pallet bands, plastic shipping pallets significantly increase load stability by providing uniform, sturdy, and reliable support for loads. While wood pallets can crack, splinter, warp, and lose leading edge boards, plastic pallets offer a consistent, even, and smooth surface for products that reduces the risk of damage and bolsters load integrity. Renting plastic pallets from a pooling provider, rather than purchasing them, ensures that making the change from wood is an economical and pain-free process. 
The best alternatives to pallet wrap are sturdy and reusable, allowing supply chain managers to save on expenses and manage their warehouses, distribution centers, and overall supply chains more sustainably. Plastic pallet pooling, along with other eco-friendly alternatives, offers a viable replacement to expensive, wasteful stretch wrap that works seamlessly with almost any product type. 
Companies committed to using alternative pallet wrapping options to boost sustainability use iGPS plastic pallets for all their shipping needs. Our lightweight, recyclable plastic pallets are safer, cleaner, and more durable than wood. For more information, contact us at 1-866-557-0047, email a specialist at [email protected], or visit our contact page.