The biopharmaceutical cold chain is a major component of the healthcare industry supply chain, and it's only becoming more important. The rise in new therapies and drugs involving living cells has led pharmaceutical companies to rely heavily on cold chains to maintain the efficacy of such biologic drugs and provide quality assurance. 
Maintaining a constant temperature, often ranging from 35-45 degrees Fahrenheit, and a sanitized environment throughout the supply chain involves complicated logistics. As a result, the movement of temperature-sensitive biologics across the supply chain, from production, transport, delivery, and storage up to their distribution to patients, is extremely expensive. To optimize the complex biopharmaceutical cold chain, companies are seeking to take advantage of current cold chain logistics trends and technologies.
Current Trends in the Biopharmaceutical Industry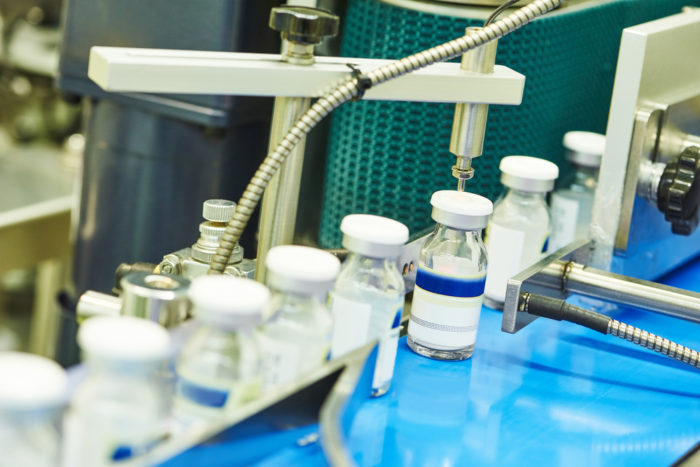 The 11th edition of Biopharma Cold Chain Sourcebook forecasts the biopharmaceutical cold chain logistics business to be worth around $17.2 billion in 2020. A significant number of FDA-approved novel molecular entities, new diagnostics, and cellular and genetic therapies (CGTs) in 2019 included biologics, and these have added momentum to the growth of this sector. The biopharmaceutical cold chain market is currently being redefined by the following trends:
Tracking of shipments:

The tracking of pharmaceutical shipments carrying temperature-controlled products is essential for quality assurance. RFID tags, temperature data loggers, and GPS tags are increasingly being used in the cold chain track and record temperature and location and to effectively manage risks associated with the distribution of regenerative or advanced therapies. Some companies are also adopting software platforms for end-to-end tracking of biopharmaceutical shipments.

Reuse of containers:

The upfront cost of containers for biopharmaceutical products is relatively high due to the unique packaging requirements needed to ensure a sterile environment and long-term stability of highly sensitive biologics. As a result, organizations are focusing on high-performance reusable containers that can withstand multiple freeze-thaw events without compromising the quality of the drugs. Reuse of such containers can help reduce the total cost of business in an overall expensive cold chain.

Use of recyclable containers:

To create a sustainable biopharmaceutical cold chain, companies are focusing on curbside-recyclable packaging. The expanded polystyrene commonly used in plastic-based insulation is difficult to dispose of. In contrast, bio-based packaging materials such as natural cellulose containers are easy to recycle and can maintain the required temperature for products in the cold chain.
During the ongoing Covid-19 pandemic, efforts by pharmaceutical companies as well as scientific and government bodies to quickly develop a vaccine have further reinforced the need for hygienic and automated cold chain logistics. To keep up with current demands and trends, companies are increasingly looking at ways to upgrade the various components and processes of the cold chain. Shipping platforms, being one of these components, can help improve the functioning of the biopharmaceutical cold chain if the right type of pallet is used.
How Plastic Pallets Can Optimize the Biopharmaceutical Cold Chain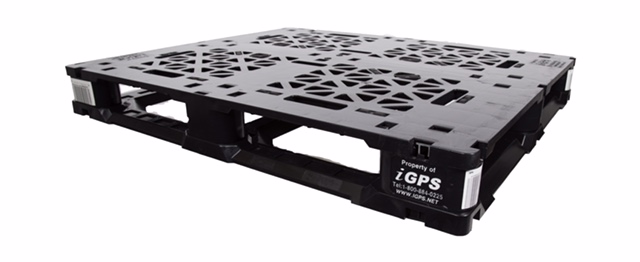 Compared to standard wood pallets, high-quality plastic pallets are lighter and more durable, with unibody construction. The absence of any splinters or protruding nails on the surface of plastic pallets makes them the ideal platform for safely transporting, storing, and handling delicate product packages in the biopharmaceutical cold chain. Because they have a non-porous surface that is easy to clean and sanitize, plastic pallets can support the decontaminated environment required in the cold chain management of biopharmaceuticals. Following are some of the other advantages of plastic pallets that can help optimize the biopharmaceutical cold chain:
Tracking at the pallet level through embedded RFID chips:

Radio-frequency identification (RFID) chips

embedded in plastic pallets can help

track pharmaceutical shipments

if used in conjunction with cloud-based SCM systems. With the use of temperature sensors, RFID-embedded pallets can help identify lapses in temperature or delays in shipment delivery in the biopharmaceutical cold chain.

Integration into Automated Storage and Retrieval Systems (ASRS):

Due to their consistent weight and dimensions and unibody construction, plastic pallets can be

easily integrated into ASRS

. An automated biopharmaceutical cold chain is much less prone to the risks associated with human error in handling, regulating, and monitoring temperature-sensitive products. An ASRS also ensures higher throughput and more accurate tracking of pallet loads within a temperature-regulated warehouse. 

Creating a sustainable cold chain:

While wood pallets have a relatively short lifespan and often end up in landfills, high-quality plastic pallets can be reused as much as 100 times before being

recycled into "new" pallets

.

Plastic pallet pooling

means pallets are rented through a shared pool with the pooling provider ensuring proper maintenance, inspection, reuse, and recycling of the pallets. This makes reverse logistics in the supply chain more efficient, creating a sustainable cold chain while saving on the cost of managing an internal pallet pool.
Trends in the biopharmaceutical cold chain now include technology such as automated and robotic warehouse equipment and RFID scanners. Plastic pallets are an ideal fit for such an environment as they integrate with existing technology in a cost-efficient way to help your business optimize the cold chain, reduce product loss, and ultimately lower your total cost of business (TCOB).
iGPS' pallet pooling program rents RFID-enabled, GMA-specification plastic pallets. To learn more about how iGPS plastic pallets can support your biopharmaceutical cold chain, give our team a call at 1-800-884-0225, email a specialist at [email protected], or visit our contact page.