The Food Safety Modernization Act's (FSMA) pest control guidelines prescribe a preventive approach to avoid infestation or contamination of food products by insects, rodents, and other pests. The guidelines are particularly aimed at producers and manufacturers involved in the production, handling, storage, and transportation of food products, and aim to help these organizations outline an integrated pest management (IPM) program. Though every IPM program will vary according to the nature of food production and the type of infestation, it should focus on the inspection, preventive action, monitoring, and documentation needed to keep pests out of manufacturing facilities and warehouses. 
For food production facilities, complying with FSMA pest control guidelines and developing an IPM program is not only about adhering to food safety regulations in order to ensure compliance. Signs of pests in a shipment containing food products may be cause for load rejection by distributors and retailers and could lead to expensive product recalls. Recalls and rejections damage a brand's reputation and increase the Total Cost of Business (TCOB) as well. These risks put additional pressure on businesses to follow the Food Safety Modernization Act's pest control guidelines.    
How to Meet the Food Safety Modernization Act's Pest Control Guidelines
Since the inception of FSMA in 2011, the FDA has continued to adjust the guidelines and now considers Current Good Manufacturing Practices (cGMPs) as requirements for pest control in the supply chain, rather than simply recommended practices. The cGMPs emphasize that effective measures should be taken across manufacturing, processing, packing, and storage to prevent contamination by pests in any area of a food plant. Pest management is deemed to involve preventive control; as a result, businesses are required to take proactive steps to prevent pests even if they do not have an immediate pest problem. Some key aspects of FSMA's preventive control guidelines are:
Documentation of pest sightings and pest trend reports:

Under cGMPs, rodents and insects, including cockroaches and flies, are documented as a critical risk to food safety. Additionally, the infestation of stored product insects such as flour beetles and warehouse beetles is also considered a red flag. Companies should maintain consistent and comprehensive documentation of risks and issues involving pests in production facilities for future audits and inspections. 

Creating an Integrated Pest Management (IPM) program:

As part of risk-based preventive control, IPM programs focus on the maintenance and sanitation of food production facilities. This includes regular inspections in facilities to identify and analyze the risks of different pests and the implementation of various preventive measures including fumigation and fogging to eliminate pest infestations.  

Sanitary transportation of food:

Companies should assess the various requirements for safe transportation of food under hygienic conditions. This includes monitoring of controlled temperatures for perishable food products, sanitization of equipment such as pallets, and the proper maintenance of vehicles. 

Decontamination and disposal standards:

Food production facilities should decontaminate their premises to mitigate the risks of specific pests. This also involves adhering to prescribed disposal standards to keep the facility premises pest-free. 

Tracking and recordkeeping:

Rodent bait stations and snap traps should be installed within the facilities. Remote electronic monitoring systems that gather real-time data of rodent entry into bait stations can support recordkeeping.

Employee training on preventive controls and cGMPs:

Employees that have training on preventive controls and cGMPs will be able to identify and proactively report any pest issues and help in supporting pest management efforts.    
There are costs associated with incorporating these guidelines into a pest control management program. However, cost-effective auxiliary equipment such as plastic shipping pallets can support effective pest management and ultimately reduce the overhead costs of pest control measures.
How Plastic Pallets Support Pest Control Efforts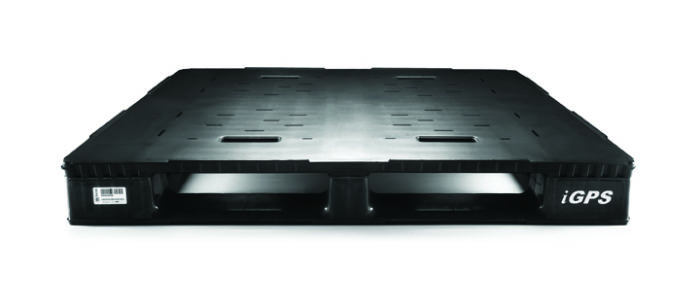 High-quality plastic shipping pallets that comply with food-grade pallet standards are ideal auxiliary equipment for sanitary food transportation and production. Compared to wood platforms, plastic pallets have proven to be more hygienic. Following are a few advantages of plastic pallets over wood pallets that can support compliance with FSMA's pest control guidelines:
Non-porous, moisture-resistant surface:

Wood pallets have a porous surface that easily absorbs moisture and provides an attractive environment for insects and other pests to live and breed. In fact, to avoid transporting pests while shipping such pallets internationally, manufacturers and distributors are required to follow the International Standards for Phytosanitary Measures (ISPM).

ISPM-15 requirements

state that wood pallets must be properly treated with heat or chemicals before they enter the supply chain of a new country. Unlike wood, the non-porous surface of plastic pallets can be easily cleaned and does not harbor pests. As a result, plastic pallets are not subject to the requirements of ISPM-15 and are unlikely to contribute to a pest infestation in a manufacturing or warehouse facility.

Easy to clean and sanitize:

Plastic pallets are easily cleaned using a power washer, automated washer, or by a simple wipe-down. Non-toxic antimicrobial chemicals such as silver dihydrogen can be used to

sanitize plastic pallets

, reducing bacteria by 96 percent. This provides a decontaminated environment for food storage, handling, and transportation. 

Embedded RFID chips:

Radio Frequency Identification (RFID) tags

have been used to determine insects' crawling patterns on standing crops in agricultural fields. In warehouses, plastic pallets embedded with RFID tags can be easily used to

track and trace shipments of food

across the supply chain. Along with a Warehouse Management System (WMS), RFID-enabled pallets can be used to record historical data related to shipments, pinpoint the origin of pest issues, and more easily recall loads of products.

 
For companies seeking to comply with the Food Safety Modernization Act's pest control guidelines and to create a sanitary environment across manufacturing and warehousing facilities, switching to durable plastic pallets is a simple and highly effective step. Renting plastic pallets through a pallet pooling program makes pallet hygiene and pest control even easier by putting pallet cleaning and maintenance in the hands of a qualified third party.
iGPS plastic pallets make warehouse and manufacturing facility pest control easy. To learn more about how our rental pallets can support your pest management program, give our team a call at 1-800-884-0225, email a specialist at [email protected], or visit our contact page.