ARTICLE UPDATED ON MAY 18, 2023
How Much Do Wood Pallets Cost? 
Wood pallets have traditionally been the most common type of shipping pallet used throughout the supply chain. However, when analyzing the best pallet for an efficient and cost-effective supply chain, many manufacturers and logistics companies are rethinking their use of wood pallets. 
To fully answer the question "How much do wood pallets cost?" companies need to account for expenses that are not built into the upfront price. In fact, what appears to be the least expensive pallet option upfront may end up costing more in time, materials, and repairs when it is put into operation.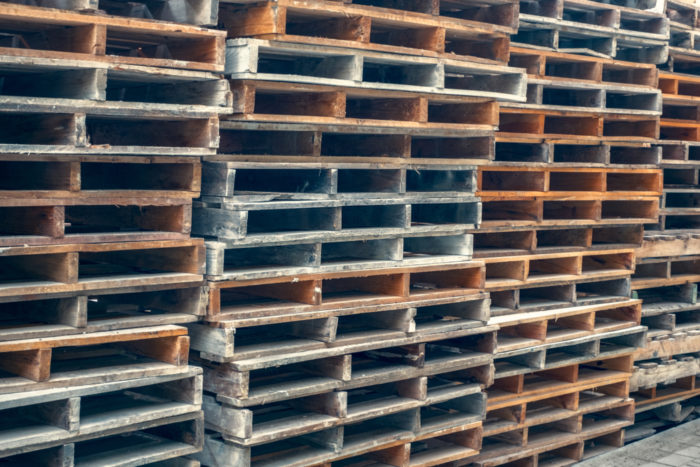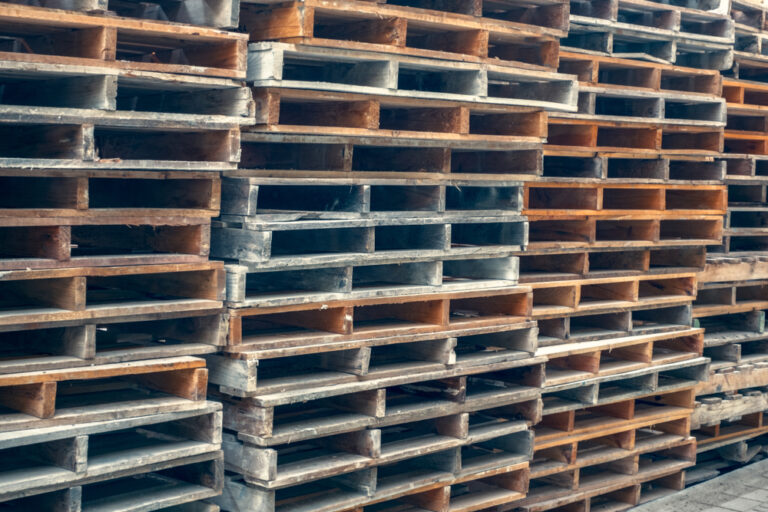 In the last several years, due to surging lumber prices, the price of wood pallets jumped 400%. Even though prices have since come down, they are not likely to return to pre-pandemic levels as manufacturers seek to recoup their costs.
Stringer pallets, the most-used wood pallet in the United States and typically the cheapest, are not very durable and are designed to last only a few trips through the supply chain before needing to be replaced. Wood block pallets, while traditionally much higher in cost, are sturdier and more durable. As of this writing in February 2023, wood-block pallets purchased in bulk can cost $30 to $60 or more depending on type and quantity, while new or recycled wood-stringer pallets can range from $5 to $30 and up. 
How Much Do Wood Pallets Cost Your Business?
Companies often choose the pallets that appear to cost the least, and these are generally new or used wood stringer pallets. However, there are disadvantages that come with using these pallets:
Short Lifespan: 

The average lifespan of a wooden pallet is about 25 trips, with many variables that can alter that timeline. The boards used in a wooden pallet are relatively fragile and can only last so long under the heavy weight they are subjected to. This limits the lifespan of a wood pallet and calls for many repairs during this time. Companies who choose to use wood pallets should factor the need to replace them frequently into their budget. Some manufacturers have moved from hard woods for pallets to pine, which grows more quickly but is also less durable.

Easily Damaged:

 The porous surfaces of wood can make these pallets prone to insect infestation, moisture absorption, corrosion, and chemical retention. Because they cannot be sanitized, wood pallets may harbor bacteria that includes salmonella, E. Coli, and listeria. Additionally, wood pallets are known to be heavier than some alternatives, which may result in rough handling that may lead to damage. 

Wood Fragments:

 Wooden boards do not break cleanly and when pallet corners are chipped or edges are cracked, the result is wood dust and splinters. Sharp wood fragments can damage product cartons or packaging and render them unfit for sale, costing companies thousands and sometimes millions of dollars. Wood debris also costs companies when it collects in truck trailers and on warehouse floors and must be regularly swept up, creating additional housekeeping costs.

Hardware Breakdown:

 The nails and screws that are used to assemble wood pallets can often come loose when a pallet is damaged. Loose nails may damage products and packaging, but since they are made of metal, they can also damage equipment, leading to line stoppages, machinery downtime, and high repair costs. Some manufacturers have simply accepted damaged automated equipment and forklift wheels as a cost of doing business, not realizing that viable alternatives exist.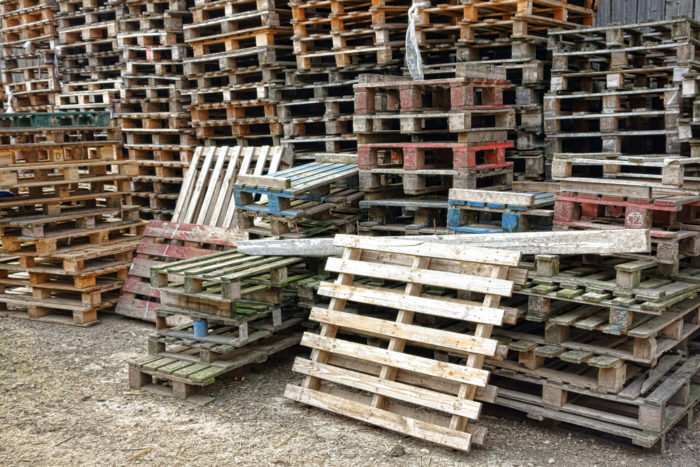 Alternatives to Wood Pallets Cost Less Long Term
Although wood block pallets are more durable and last longer than stringer pallets, they also carry many of the same disadvantages, including porous surfaces, heavy weight, and the tendency to shed nails and splinters. Plastic pallets are on the rise as the preferred alternative to wood pallets for many manufacturers and logistics companies. The advantages of plastic pallets easily make up for a higher upfront price per pallet – they are more hygienic, lighter weight, sturdier, and ideal for automation technology, which is becoming more prominent across the supply chain. 
However, when choosing to purchase plastic pallets it is important to keep in mind that you will need to reuse them many times over to make the most of your investment. Companies will also need a way to recycle the pallets at the end of their life, which will require a budget for the administrative costs of tracking, transporting, and recycling them, as well as the upfront purchase price. Fortunately, there is a sure way around these issues.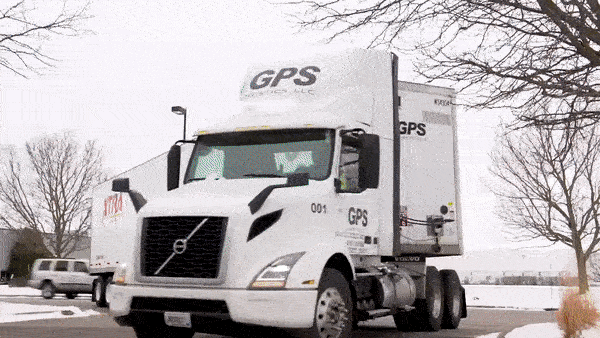 Plastic pallet rental, or pooling, programs lease out pallets by the batch and manage the logistics involved in transporting, cleaning, maintaining, and recycling plastic pallets. Having a nationwide network of customers that participate in the program allows pooling companies to efficiently move pallets from the end of one supply chain to the beginning of another. It is the most cost-effective way for companies to enjoy the full benefits of plastic pallets without the costs of managing an internal pallet fleet.
The unexpected costs that come with the purchase of wood pallets can be a headache for many. The solution is not only to switch to a more reliable, sustainable plastic pallet, but also to partner with a company offering pooling options to lighten the load and lower your total cost of business over time.
Companies looking to replace their wooden pallets can partner with iGPS for all their shipping needs. Our lightweight, recyclable plastic pallets incorporate RFID technology, making them traceable throughout a supply chain. For more information, contact us at 1-866-557-0047, email a specialist at [email protected], or visit our contact page.