By 2023, the global pharmaceutical market is expected to exceed $1.5 trillion in value. That creates a lot of demand for the transportation of ethical drugs that supply chain managers in the industry must be prepared to handle. The most critical components of safe pharmaceutical transport are also the most basic: proper hygiene, security, temperature, and recordkeeping.
However, the pharmaceutical industry involves a lot of moving parts, which complicate the management of these crucial factors. A few important tools can help supply chain managers bring the most important aspects of pharma transport under control. Using radio frequency identification (RFID) tags for tracking and choosing plastic shipping pallets are two good ways to ensure that a supply chain is able to pivot to meet changes in pharmaceutical shipping regulations and consumer demand.
The Four Cornerstones of the FDA's Pharmaceutical Shipping Regulations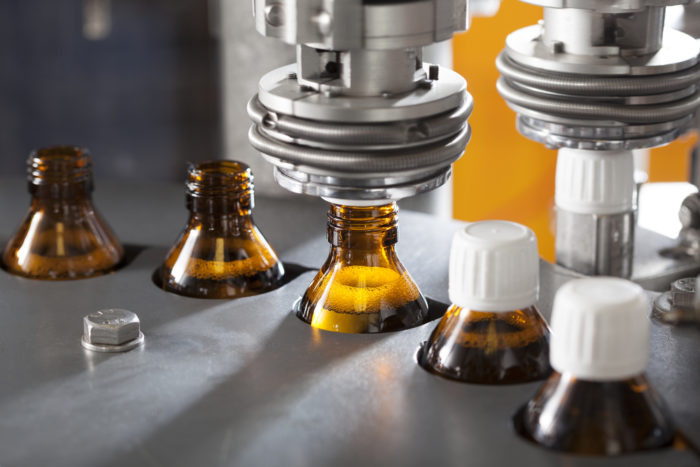 Pharmaceutical shipping regulations are covered extensively by the Food and Drug Administration (FDA) and apply to anyone who transports, stores, manufactures, or distributes wholesale drugs and the compounds to make them. Title 21 deals with these regulations and is complex and lengthy, but can be simplified into four primary areas of focus:
Hygiene:

Facilities for the handling and storage of pharmaceutical products must be large enough to ensure proper cleaning, storage, and airflow around pallets. There should also be a separate quarantine area for any medications which are damaged, outdated, or deteriorating. Any signs of infestation from animals, insects, or mold will cause a shipment to become unusable, so proper

warehouse pest control

and mold prevention practices, whether in the warehouse or the trailer, are essential. 

Security:

Entry into a space where medications are being stored or transported must be carefully controlled and available only to authorized personnel. Surveillance cameras, proper lighting, access control keys, and automatically locking doors are all vital components of a successful security plan. 

Temperature:

Protecting the

integrity of the cold chain

is arguably one of the most important parts of pharmaceutical supply chain management. Typically, ethical pharmaceuticals require storage between 55 and 77 degrees Fahrenheit. A fluctuation of only a few degrees could damage the efficacy of a product. If there are no specific storage temperatures listed for a product, the FDA requires them to be held at "controlled" room temperature, which means that the temperature is that of a customary working environment and does not fluctuate drastically. This is as important during transportation as during storage.

Examination and recordkeeping:

Inspections are a near-constant when

shipping pharmaceuticals

. Whenever a shipping container with pharmaceuticals is received, a thorough inspection should be performed for any signs of contamination. Managers who see such signs–for example, broken pallets, torn stretch wrap, or an obvious pest infestation–are required to refuse acceptance. All examinations must be logged either on paper or into a Warehouse Management System (WMS).
Supply chain managers often choose to switch to easily trackable plastic pallets. 
Paying close attention to these four broad categories of pharmaceutical shipping regulations can enormously reduce the risk of rejected loads and expensive wasted products. To simplify the tasks involved in following transportation guidelines, supply chain managers often choose to switch to easily trackable plastic pallets. 
Simplifying Regulatory Compliance in the Pharma Supply Chain
 
RFID-enabled plastic pallets can help businesses in the pharmaceutical industry meet requirements and ensure safety and compliance with pharmaceutical shipping regulations. Plastic shipping platforms simplify many common tasks by providing the following advantages:
Hygienic:

Plastic is very easy to clean because it doesn't have pores. Spills, dirt, and debris won't sink deep into the pallet and become difficult to remove. Plastic pallets are also less likely to grow mold, as plastic dries thoroughly and doesn't hold moisture.

Easy to track:

Embedded RFID tags make it easier to scan pallets and keep track of where they've been and where they are going. While it's possible to put RFID tracking tags on wood block pallets, they are rarely used in conjunction with wood pallets since these platforms frequently break or lose boards. Typically, wood pallets are tracked using less sophisticated barcodes instead. 

Ideal for cold chain environments:

Supply chains with highly regulated temperatures can wreak havoc on wood pallets, as the condensation that collects on pallets as they're moved between environments can seep into the pores of the wood and may even freeze, cracking or warping the pallet and potentially causing pallet failure. Because of condensation, pallets in cold chain environments also face increased issues with mold, making non-porous and easy-to-clean plastic an ideal material for

cold chain pallets

.

Reduce product damage:

Plastic pallets have no jagged edges or nails that could puncture packaging and lead to expensive load rejection. They're also sturdy and uniform in dimensions, ensuring stability in loads that ultimately reduces product damage during shipment and handling.
Without careful compliance, supply chain managers stand to lose millions of dollars worth of product.
There is no room for error when it comes to following pharmaceutical shipping regulations. Without careful compliance, supply chain managers stand to lose millions of dollars worth of product and could even put consumers at risk. Using plastic pallets as a foundational tool in your pharmaceutical shipping toolbox is an excellent way to minimize those risks. 
iGPS plastic pallets help you adhere to pharmaceutical shipping regulations by offering multiple methods of tracking such as embedded RFID tags, asset numbering, and barcodes. Our hygienic platforms protect your products and the consumers that use them. To learn more, contact us at 1-800-884-0225, email a specialist at [email protected], or visit our contact page.