According to a May 1, 2020 report from the Centers for Disease Control (CDC), the U.S. is failing to contain foodborne pathogens. While incidences of infection for Salmonella typhimurium declined, infection rates for other salmonella serotypes, as well as Listeria and Shigella, remained unchanged in 2019. The number of reported foodborne illnesses caused by all other reported pathogens actually increased over the year. As a result, the CDC has called for novel approaches in targeting foodborne illnesses and wider implementation of known preventative measures.
Enhancing traceability in the food supply chain is one known preventative measure and its wider implementation could help to check the spread of foodborne illnesses. The means and methods of increasing traceability exist and are in widespread use in many supply chains. Properly equipped supply chains can use enhanced food traceability to better track foodborne illnesses back to their origin point and to intercept other food products currently in the supply chain that might have become contaminated. 
Sources of Foodborne Illnesses and Prevention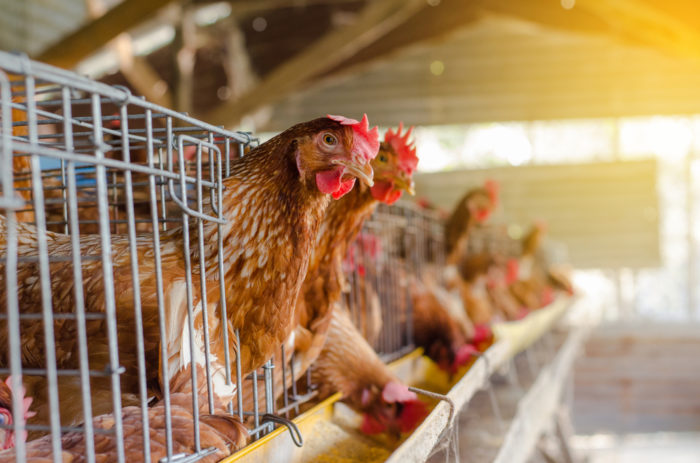 According to the CDC, there are a total of 31 different foodborne pathogens that commonly cause illness. This number includes viruses, bacteria, and parasites, and they affect a wide range of foodstuffs, from produce, dairy, and eggs, to meat, fish, and shellfish. With such a diverse range of pathogens and foodstuffs affected, there is no single solution to the challenge of reducing the number of foodborne illnesses that make their way through the supply chain. One method the CDC is focusing on is the reduction of pathogens at farms.
Even with careful hygiene practices, pathogens can still enter food, whether at the farm or further along the supply chain.
Preventing pathogens that originate on farms from entering the supply chain requires practices such as more extensive animal vaccination programs, more attention to sanitary practices on farms, and careful water monitoring practices for produce growers. However, these methods are not on their own sufficient to completely remove foodborne pathogens from the food supply chain. Newly developed salmonella vaccinations and most other poultry vaccinations, for instance, reduce the shedding of the bacteria in poultry feces and reduce the probability it will spread, but do not offer immunity. Even with careful hygiene practices, pathogens can still enter food, whether at the farm or further along the supply chain. Traceability in the food supply chain, then, plays a vital role in farm-to-fork protection against foodborne illnesses.
The Importance of Traceability in the Food Supply Chain
The ability to track an illness back to its source, find any food that may have potentially been contaminated, and swiftly remove it from store shelves and restaurants can save lives. It is, however, a relatively new requirement. Requirements for traceability in the food supply chain started with the Public Health Security and Bioterrorism Response Act of 2002, which empowered the U.S. Food and Drug Administration (FDA) to demand that food producers, transporters, and retailers are able to provide one-step-back and one-step-forward traceability, and in the years since, this has become standard practice.
For all their breadth, product recalls can and do miss contaminated foods.
Single-step tracing, although effective to a degree, is a slow process. Health authorities must work backward step by step, and, due to complexities in the way food is distributed, a pathogen must often be traced back along more than one chain. The way that food is processed means there is frequently a great deal of uncertainty about the source of contamination and whether all of the food that is contaminated with a pathogen has been recalled. Fresh bagged lettuce or bagged salads, for instance, often combine vegetables that are washed, chopped, and then mixed together before being distributed to grocery stores. It may be unclear which product in the mix was contaminated with a pathogen and what mechanism contaminated it. The source of the pathogen may have been unclean processing equipment, improper handling, contaminated water, or animals grazing in the growing fields. Product recalls tend to be sweeping as a result, focusing on every possible contamination source and removing possibly contaminated food while health services try to pin down the source. For all their breadth, product recalls can and do miss contaminated foods. It is for these reasons that the FDA is trialing new technology and programs to improve traceability in the food supply chain.
The Technology to Improve Food Track and Trace
The technology to enable traceability throughout the food supply chain is already available in multiple forms. The supply chains of some companies already use levels of traceability that exceed the requirements of the Food Safety Modernization Act (FSMA). Traceability is enabled by the following existing standards and technologies:
Global Standards 1 (GS1)

:

Global Standards 1

is a nonprofit organization that develops international communication standards for commerce. The technology for recording and tracking these numbers is already widespread in the food supply chain.

Barcodes:

The best-known innovation from GS1 is machine-readable barcodes. These barcodes contain unique identification numbers for products and materials distributed. The stock-keeping units (SKUs) that customers see scanned at registers are already used by retailers to track product inventories at their stores and distribution centers. 

Radio-Frequency Identification (RFID):

RFID chips are a combination of radio receiver and transmitter that is powered by the radio waves they receive. They can transmit GS1 standard identifiers that can be received and recorded by supply chain equipment.
Improving traceability in the food supply chain is largely a matter of making more widespread use of existing equipment to fill in gaps in tracking. Greater connectivity ensures that products can be tracked across vendor and retailer supply chains and transportation and that this information is trackable with a centralized database. Some companies already do this in their internal supply chains. One reason that more do not take advantage of this technology is it can be labor-intensive to enable, which increases overall costs.
Cost-Effective Traceable Food Shipping Platforms
Scanning barcodes manually is a time-consuming and tedious task. In the fast-paced world of today's supply chain, scanning every pallet barcode can be a major bottleneck and often requires shifting pallets to find each barcode. This method also creates opportunities for human error if a pallet is missed. The solution is to use RFID chips at the pallet level. Since RFID technology does not require line-of-sight scanning, pallet logging can be easily automated and does not require pallets to be moved or readjusted. However, traditional wood shipping pallets are prone to losing boards and and nails, meaning that an attached RFID chip can easily go missing from a wood pallet.  
Plastic pallets are easy to keep clean and make meeting FSMA and FDA pallet requirements for safe transportation of food less challenging.
Plastic pallets provide an excellent solution for cost-effective food supply chain traceability and tracking. Tags with GS1 identification numbers readable by scanning either a barcode or RFID chip can be embedded directly into a durable plastic pallet. This method offers redundant tracking that makes it possible to log a pallet's movement through the supply chain no matter what kind of equipment is used in each facility. Since plastic is nonabsorbent, plastic pallets are easier to keep clean and make meeting FSMA and FDA pallet requirements for safe transportation of food less challenging. Plastic pallets already equipped with RFID technology are also well-positioned to meet any additional rules on traceability in the food supply that the FDA may provide in the future.
iGPS rents durable plastic pallets equipped with GS1 standard Global Returnable Asset Identifier (GRAI) identification numbers, readable by both barcode and RFID scanning. Improve the traceability in your food supply chain by giving our team a call at 1-800-884-0225, emailing a specialist at [email protected], or visiting our contact page.