Recently, the Food Safety Modernization Act (FSMA) has expanded the responsibility of the Food and Drug Administration (FDA) for ensuring food safety to encompass all parts of the food supply chain, including transportation. Along with this legislation has come a raft of new FDA requirements, many of which are still being ironed out. The FSMA essentially dictates that companies must adopt procedures to keep food of all types from being exposed to filth or pathogens. These procedures have yet to be fully devised or defined and this has made complying with the FSMA difficult.
One of these gray areas is FDA pallet requirements. Because pallets travel to many locations and carry many different types of products, they bring the potential for cross-contamination between supply chains. FDA pallet requirements under FSMA are broad and general, but at their core, they are primarily aimed at removing the potential for cross-contamination when pallets are reused.  
FDA Pallet Requirements Under the FSMA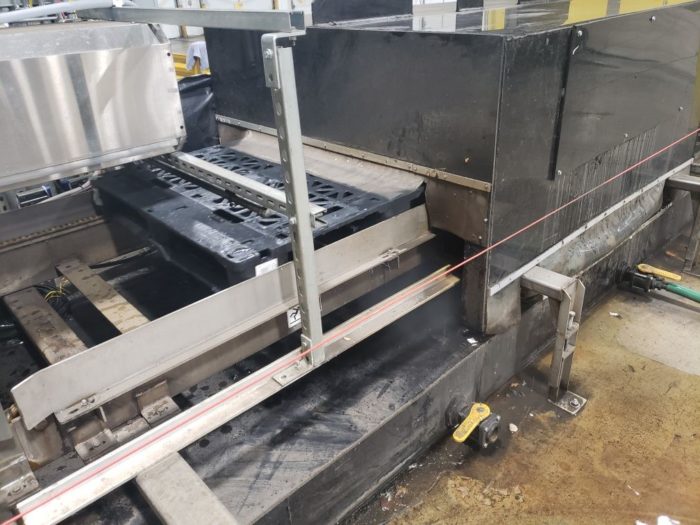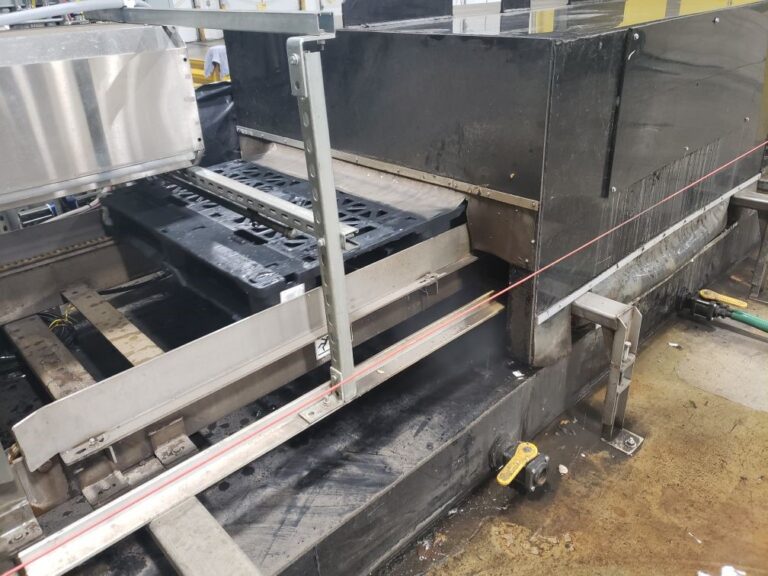 The FSMA lays out seven fundamental rules for manufacturing and handling food. The one that is relevant to pallets is the final rule on the Sanitary Transportation of Human and Animal Food. It covers shippers, receiver, loaders, and carriers of food who transport food by motor or rail in the United States that is intended for distribution in the U.S. It also covers those transporting food for export until the food reaches its point of departure. Food that originates overseas and is being transported to another country for consumption is exempt. The rule lays down the following requirements for shippers and carriers:
Transportation Equipment:

The FSMA requires that the vehicles and transportation equipment used to transport food is designed in a way that does not cause the food to become unsafe for consumption.

Transport Operations:

Essential food safety controls, such as temperature controls, must be implemented. Procedures to prevent cross-contamination of food must be developed and followed. Contact between ready-to-eat food and raw food is to be prevented, and food that is a potential allergen must not be transported in the same load as food that is manufactured to be free of that allergen.

Employee Training:

Carrier employees should have training in sanitary transport practices and the training documented. This applies when both the carrier and shipper agree that the carrier is responsible for the safety of the food. By mandating this, the FSMA expands essential sanitary practices so that they apply to food carriers as well as to manufacturers and processors. The FDA provides a

module with this training

.

Records Maintenance:

Agreements, procedures, and training should be documented and the records maintained. The length of time they are maintained will vary depending on the record and activity type and when the activity occurred but does not need to be longer than 12 months.
Since wetting a wood pallet promotes microbial growth, washing wood pallets can create a vector for cross-contamination of food.
According to the written text of the rule for the sanitary transportation of food, the FDA requires that pallets be cleanable and not be a vector for cross contamination. That already presents many companies in the food supply chain with an issue. The majority of pallets used to transport and store food are made of wood, which is not easily cleaned. Wood fibers absorb water, which can encourage the growth of bacteria and fungi on the pallet. Since wetting a wood pallet promotes microbial growth, washing wood pallets can create a vector for cross-contamination of food. However, reusing a dirty wood pallet also provides a vector for food contamination, leaving food shippers, receivers, and carriers dealing with a no-win scenario in meeting FDA pallet requirements if they use wood pallets. The text of the FSMA rule is not the only source of pallet requirements, either. The guidance document written by the FDA to interpret the rules for record maintenance provides other suggestions for complying with FDA pallet requirements.
What Does FDA Guidance on Record Maintenance Have to Do With Pallets?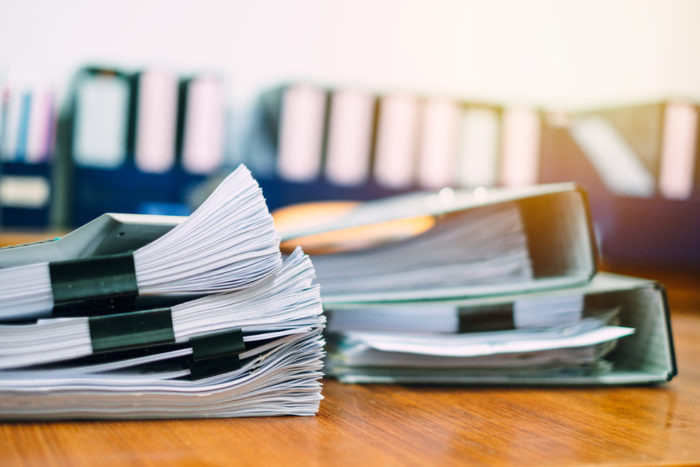 One of the goals of the FDA is not only to prevent outbreaks of foodborne illness, but to make responses to outbreaks quicker and more effective. Toward that end, the FDA has created recommendations for the maintenance of records to make tracking food back through the supply chain easier. Those who manufacture, process, or pack food are required to record the lot number, code, or other food identifier sent to each subsequent transporter and other recipients of the food. According to question 32.1 of the guidance document, if there is an identifier for both the food and the pallet it is shipped upon, the processor must be able to link the pallets, the lots of food it contains, and the customer it was sent to. Batch and lot identifier requirements for food types have been laid out previously in the food hygiene regulations given by Code of Federal Regulations Title 21, and, depending on food type, a lot number or batch identifier may already be required. This mandate that an existing lot number and pallet number be linked and recorded is another important FDA pallet requirement that is difficult to meet using wood pallets.
Wood pallets generally do not have any sort of permanent identifier attached to them, but instead receive a pallet license plate.
Wood pallets are built from multiple boards of wood held together with nails or screws, and any unique identifiers attached to the pallet can be lost as pieces break and are replaced. For this reason, wood pallets generally do not have any sort of permanent identifier attached to them, but instead receive a pallet license plate, which is usually taped to the load or placed under the shrink wrap, where it can be–and often is–lost, making complying with recordkeeping requirements much more difficult. Fully and easily complying with FDA pallet requirements calls for a shipping platform that is not only easier to clean than a wood pallet, but also has an integrated means of tracking.
Finding Pallets That Meet or Exceed FDA Pallet Requirements
Plastic pallets are a wood pallet alternative that meet food grade pallet standards. Since plastic is a non-absorbent material that can be washed and sanitized, choosing plastic pallets enables companies to easily meet the FDA's requirement that the design of food transportation equipment doesn't compromise food safety. Plastic pallets also have a durable unitized construction that allows them to be permanently embedded with a means of tracking.
iGPS plastic pallets are equipped with GRAI numbers that are unique to each pallet and directly integrated into the pallet's structure.
While most plastic pallets aren't equipped with this type of tracking, high-quality pooled plastic pallets such as those provided by iGPS do. These pallets are equipped with GS1 standard Global Returnable Asset Identifier (GRAI) numbers that are unique to each pallet and directly integrated into the pallet's structure. These numbers comply with a global standard and can be read by food processors, distributors, and carriers using barcode scanners or even remotely through Radio Frequency Identification (RFID) by properly equipped companies. For this reason, durable pooled plastic pallets most fully and easily comply with FDA pallet requirements.
The iGPS plastic pallet pool is the leader in strong, sanitary, and trackable plastic pallets. To switch to the pallet that meets FDA pallet requirements and helps to keep your food supply chain free of contaminants and cross-contamination, give our team a call at 1-800-884-0225, email a specialist at [email protected], or visit our contact page.